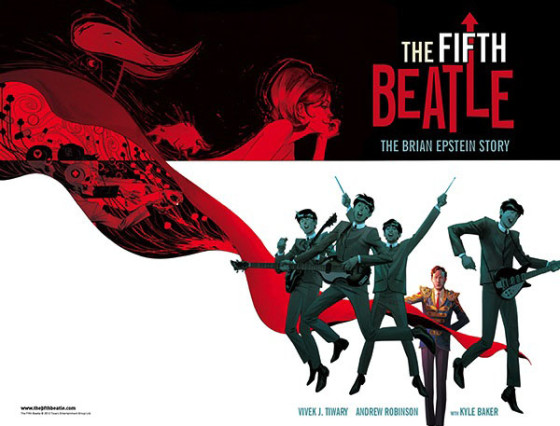 As I've noted in an earlier post, I'm helping the good people at ForeverGeek.com cover San Diego Comic-Con 2014 this year.
I just wanted to give you a bit of a heads up on a post I put together last night that focuses on some of the smaller panels at Comic-Con. Yeah, I'll be lining up for Hall H like thousands of others, but I'm going to fight my hardest to get to a few different panels in the other rooms when I can.
I like a lot of different stuff, but I already know I can't get to even a fraction of these panels. You might have different tastes. That's okay. Just spend some of that time before you head to San Diego going over the schedule online or highlighting some favorites in the program while sitting in another line this week. You can even use the official San Diego Comic-Con app to make your own custom schedule if you like.
Below are a few comic related picks from each day of the con, but I've got a lot more to share. To see 18 more panels that I've selected from the enormous programming list, head over to ForeverGeek.com…
THURSDAY
11:30-12:30 – Spotlight on Bill Finger, the co-creator of Batman – On Batman's 75th anniversary, finally give the man who co-created him his due, more than 40 years after his death. Since he died before San Diego Comic-Con even existed, his family will gather to talk about his contribution to just about every corner of the Batman mythos. (Room 4)
FRIDAY
10-11am – From Fan to Creator: Making the Dream a Reality – Learn to move from one side of the table to the other. Douglas Neff shares tips in this workshop on how to set, work on, and achieve your goals of being a comic creator. (Room 23ABC)
SATURDAY
12-1pm – Berkeley Breathed: The Last Comic-Con Panel! – Creator of Bloom County and Opus makes a rare appearance at SDCC… and it could be his final appearance! (Room 9)
SUNDAY
10-11am – The Fifth Beatle: The Beatles, The Big Screen, and Beyond – Writer/creator Vivek J Tiwary discusses how the award winning graphic novel came together and its plans to be made into a major motion picture. (Room 24ABC)