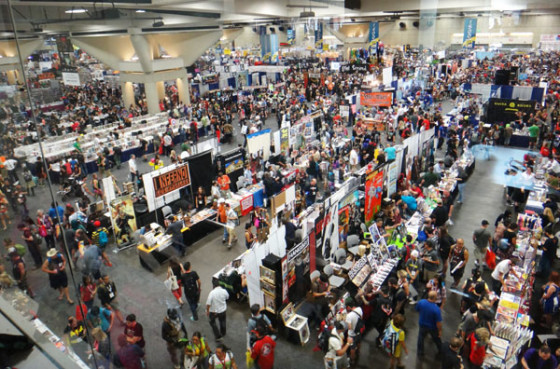 Yep. Another San Diego Comic-Con has been added to the history books. Time to start planning for next year. (And I haven't even completely unpacked yet!)
Lots of good and a lot of bad came out of this year's show, depending on who you were, where you were, and what you tried to accomplish. If you tried to get into Hall H, you stood in line for more than half a day to get inside (as I did on Friday night for Saturday's programming), sleeping out along the water behind the convention center. Others stood in line for exclusives, including the ever-popular LEGO items that forced some people to stand in line for miles stretching down and around the marina for hours. Of course, the faithful few were rewarded with Avengers 2 footage and a LEGO figure aptly named "The Collector", from this summer's sure to be smash hit, Guardians of the Galaxy.
What was your experience like? What did you go to Comic-Con to experience and did you accomplish your goals? What could they have done better? What did they do exactly right? What do you think you'll do differently next year if you can get in?
I'd love to have you comment here, but for some reason, the site is hiding the comment areas and I would rather get this posted than wait another week to do so. So until then, vent your thoughts and share your stories on Twitter, Facebook, or Google+.
See you next year at San Diego Comic-Con!