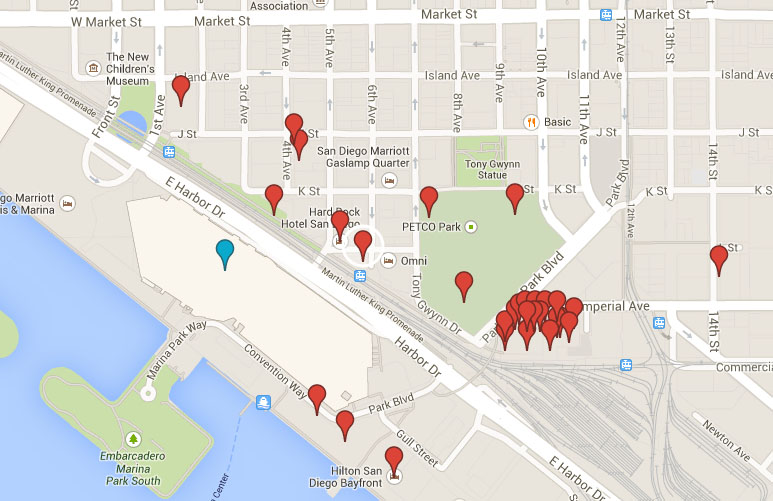 We're one week away from Comic-Con! By this time next week, a lot of us will already have badges dangling from around our necks.
But whether you have a badge or not, here is a more streamlined map of just the multi-day offsite events, created by Dustin Majitsu.
There was so much on the other map, that it just makes sense to have a sleeker version for you to help you check out the cool stuff happening throughout the week.